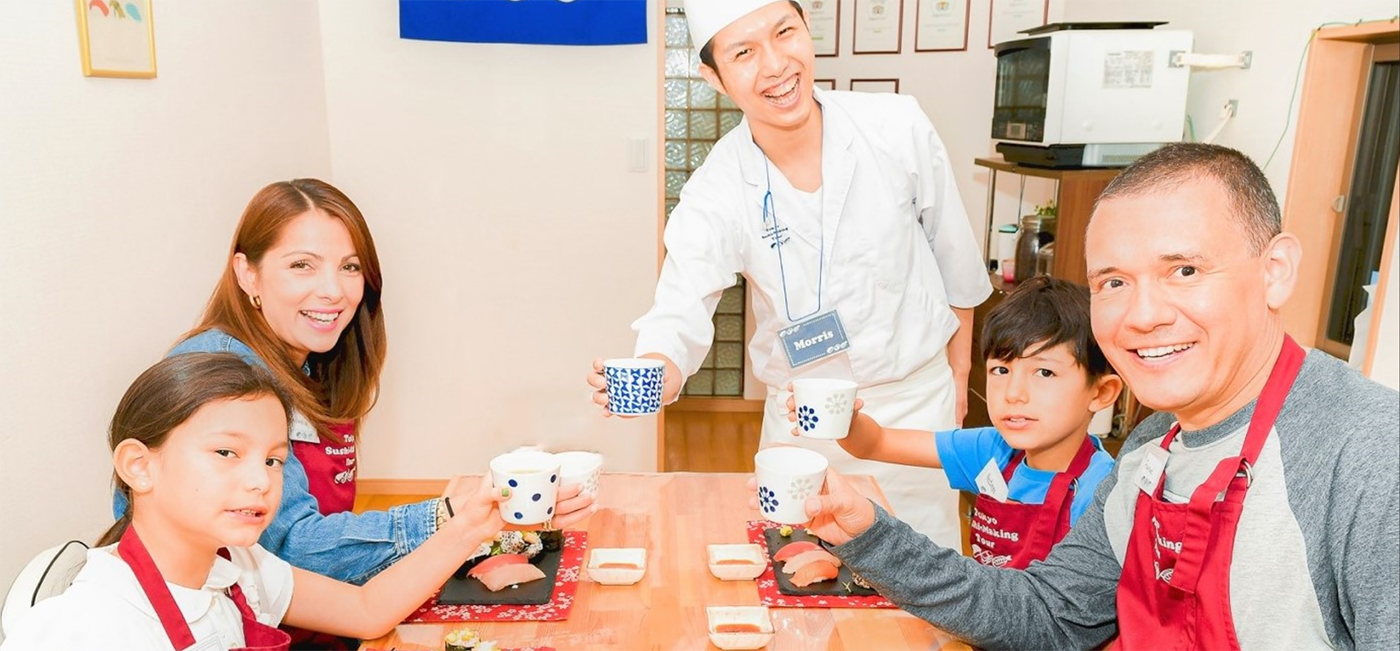 Small Group Class is suitable for "Couples", "Families with children" and "Groups of Friends".
Why don't you make sushi together while you are in Tokyo?
Sushi Making Class Flow

We will meet at the meeting point and take you to our cooking venue for sushi making class.
Now you are ready to be a chef as wearing an apron to make sushi!
We will look at the etiquette and trivia of Sushi with the sushi quiz.
You will learn how to make Vinegared Rice which is very important for sushi.
You will then learn how to make 4 different types of Sushi.
You will even learn history of Sushi and useful Japanese phrases.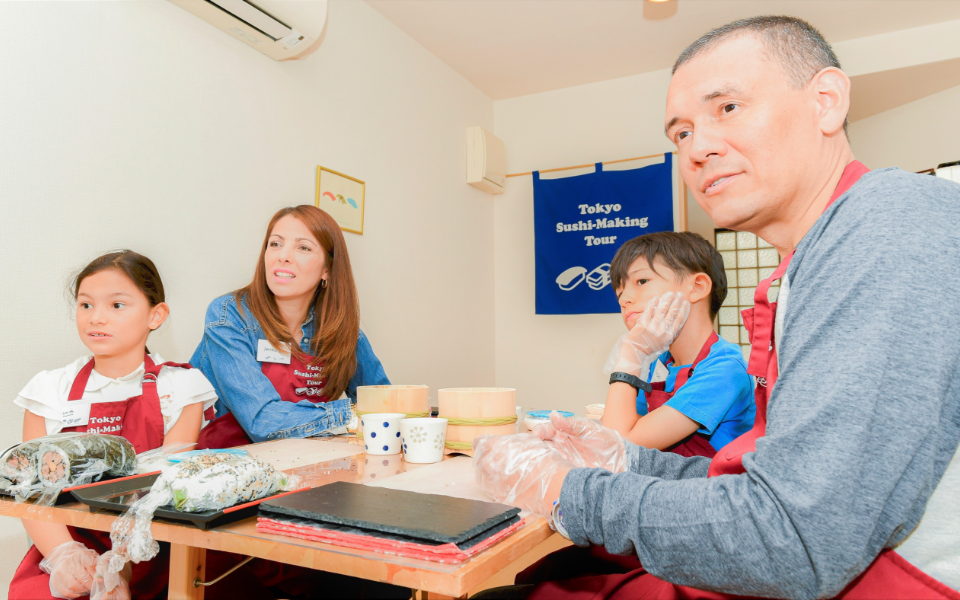 Congratulations! Done with making sushi!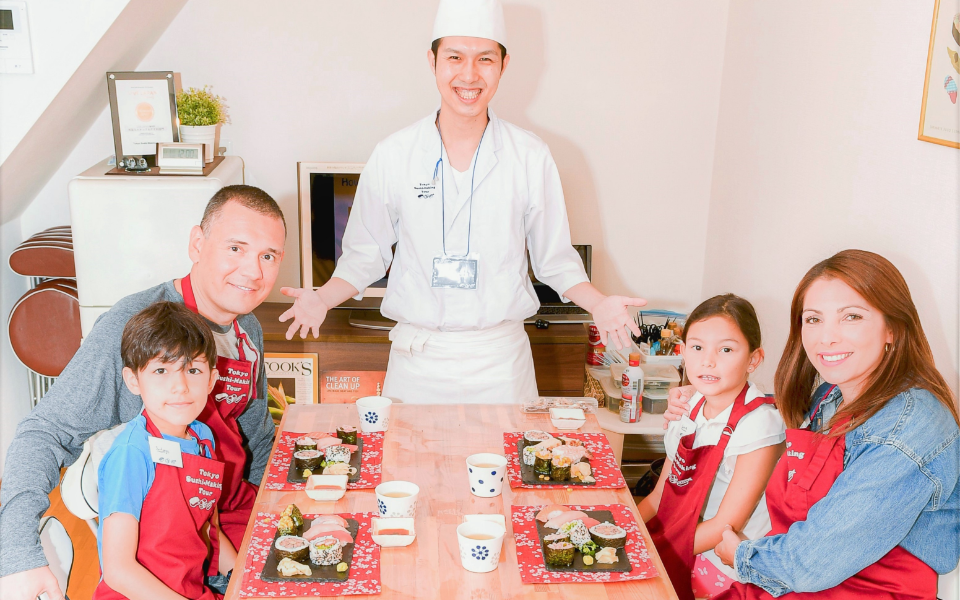 Then you get to eat your own sushi!
Suhi Making Class Course
In our sushi calss, you will make 4 different types of sushi, California roll, Decorative sushi roll, Nigiri-sushi and Battleship-roll, whose amount is enough to get you full.
On the regular menu, we usually use raw fish. (Sushi toppings will vary depending what we have in stock.)
Regular Sushi menu
But we can prepare alternative ingredients for those who don't like raw fish or who have dietary restrictions.
Other info
Language
English
All instructors can communicate in English.
The minimum age for participation
6 y/o~
Date & Time
Monday to Friday, excluding Japanese national holidays
10:30~13:00 (2.5 hours)

Price & Payment
JPY 8,500 per adult (12 y/o~)
JPY 5,000 per child (6 y/o~11 y/o)
We will send an online invoice to pay by credit card after the reservation is confirmed.

(Cancellation Policy)
Full refund by 24 hours before the start of the class.
If you cancel less than 24 hours before the start of the class, we refund excluding cancellation charges below:
Between 12 and 24 hours before - 50%
Less than 12 hours before - 100%
Location
We will meet at the East Exit of Kita-Senju station, Tokyo, at 10:30 and take you to the cooking venue of our sushi class.
We will inform you of the meeting point on the confirmation email.